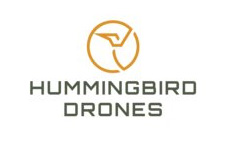 Drone Amplified has now expanded further into Canada with the announcement of a new distributor north of the U.S. border – Hummingbird Drones. Founded by former initial attack firefighters Robert Atwood and Richard Sullivan, Hummingbird Drones is a leader in Canada in drone technology in the wildfire space and was seen as the ideal fit as a distribution partner for IGNIS 2.
Hummingbird is pioneering the application of new technologies on wildfire landscapes. Since 2014, the company has demonstrated the high value of aerial intelligence in fire-line operations across Canada. With the addition of IGNIS 2, the company offers a full suite of solutions for every step of managing a forest fire, including operational fire services, fire detection tools and remote infrared data analysis and aerial ignition platforms for tactical burning.
"We are delighted to bring Hummingbird Drones on as a Canadian distribution partner," said Drone Amplified founder Carrick Detweiler. "Our partnership enables us to further expand and offer IGNIS 2 to Canadian firefighting organizations, and they will be actively using our systems to fight wildfires themselves."
Based in the city of Kamloops in south central British Columbia, Hummingbird also has several satellite offices in the region.